Gulet Vito Private Charter (6 cabins) 14pax
Activity Level:

1

Comfort:

5

Departs From:

Split

Location:

Dalmatian Coast and Islands

Duration:

8 days

Availability:

SATURDAYS, May - October
Activity Level:

1

Comfort:

5

Departs From:

Split

Location:

Dalmatian Coast and Islands

Duration:

8 days

Availability:

SATURDAYS, May - October
Highlights
Experience Croatian sailing with the locals
Your own private charter means you can go wherever you desire and experience all the secret spots the locals enjoy
3 Crew members (Skipper, and two hosts) to take care of all your needs (crew have their own separate quarters)
Breakfast and lunch served onboard
Watersports and activity options
Children welcome
Book now From $18,667
Discover a completely new cruising experience along Croatian coast that gives you the freedom to sail in a smaller group
8 days from Split or Dubrovnik, to wherever you and the Captain choose based on your preferences! Your own private charter means you can go wherever you desire and experience all the secret spots the locals enjoy.

With this gulet charter you can even hire for 2 weeks and explore Greece as well. The owner is very flexible with arrangements

Gulet Vito can accommodate up to 14 passengers (6 double bed cabins, one triple with a pull down bunk bed)
Itinerary
For those who would like to charter the whole gulet for their vacation in order to spend it in company of their family or group of friends, and who would like to experience the cruise along the magnificent Croatian coast, we are here to help you organise a perfect route that is based on your preferences.

According to our desire to present you the most interesting parts of Adriatic coast with numerous natural beauties, hidden bays, important historical and cultural heritage and traditional elements of living, we have accurately put together a few routes for you. Whether you would like to visit the islands of Central Dalmatia, enjoy the serenity of national parks, visit both pearls of Dalmatian coast – Split and Dubrovnik, you can choose your favourite one among our suggested routes.

Each day you will sail to some other place. You will experience a particular sense of relaxation just by hearing the sound of the sea and wind while the view spreads on the open crystal clear sea. At any moment during your cruise you can turn to your captain for any necessary information.


ITINERARY: SAMPLE ONE WAY ROUTE FROM SPLIT TO DUBROVNIK

Day 1: Saturday / SPLIT - BRAČ, MILNA
Check in starts at 4 PM in a port of Split. After embarkation you`ll have enough time to make yourself at home and meet other guests and a crew. Before departure you will be served with a traditional welcome drink. After a short navigation we come to Milna where we`re going to spend our first night on board enjoying a homemade meal and company.
Milna is a small village on the western part of the island. It originates from the 16th century and it was known for its shipbuilding where the first typical Dalmatian boat 'bracera' was built.

Day 2: Sunday / BRAČ, MILNA - VIS
On a second day we sail towards Vis - the furthest island of the Central Dalmatian archipelago. It is especially well known for its cultural and historical heritage. Famous Greek writer Agatharchides praised wines from Vis as being the best he had ever tasted. Their most autochthonous wine is most certainly Vugava which you can try in numerous restaurants and cellars all around the island. Vis is also known as one of 'the forbidden islands' during the communist era. It was the centre of Yugoslav navy and therefore was forbidden to tourists. Even today there are many hidden tunnels all around the island that testify to that fact. Some of them are tourist attractions now and others are used by the Croatian navy. We'll spend the night in one of numerous bays on Vis.

Day 3: Monday / VIS – HVAR
After breakfast we continue our cruise for Pakleni otoci ('The Hell Islands'). It is a group of small islands in front of the town of Hvar. It is a unique and the most recognizable natural beauty of the island of Hvar. In the afternoon or in the evening (depending on your preferences) transfer by dinghy will be organized for you to the town of Hvar. You will have to take a taxi-boat in the harbour to get back to the yacht, on which you'll get additional information from your captain.
Hvar is a tourist, administrative and cultural centre of the island. It is worldly known for its wild night life and numerous elite bars, restaurants and hotels where many celebrities enjoyed themselves. But apart from that Hvar is also very well known for its rich cultural and historical heritage and it will leave breathless guests of all age. In one of beautiful Hvar bays we'll spend the night.

Day 4: Tuesday / HVAR – KORČULA
We`re sailing to the island of Korčula, more precise the town of Korčula - the birthplace of a famous traveller-writer and adventurer Marco Polo. On our way there we`re going to stop for a swim. You'll have an opportunity to walk through this beautiful Dalmatian pearl and enjoy in numerous restaurants that charm their guests with the variety of gastro offer as well as with their view of the old town and the archipelago of the island of Korčula and the peninsula of Pelješac. For the first time Korčula was mentioned in the 10th century in works of Byzantine historians under the name 'Stone Town'. It flourished under the Venetian government. Today it`s a town where you can vividly feel the Mediterranean spirit of people who live and work in this mixture of Gothic, Renaissance and Baroque architecture.

Day 5: Wednesday / KORČULA – MLJET (POMENA or POLAČE)
Our cruise continues towards the island of Mljet. You`ll spend the day relaxing, swimming and sunbathing. You`ll have a chance to visit the National Park Mljet (tickets are not included in the cruise price and you`ll have to pay additional 100 kn for adults and 50 kn for children and students). Because of the same name in Roman and later in Latin scripts, Mljet was throughout history very often mistaken for Malta, and that is why today, two worldly known legends of Homer`s Ulysses` and St. Paul`s shipwrecks are set to more famous and bigger Malta. As a reminder that ancient Ogigia could have been on Mljet too, today you can find the Ulysses` Cave and St Paul`s Cliff, as well as a votive church on the east part of the island. We`re spending the night on Mljet (in Polača or Pomena, depending on weather conditions) where you can enjoy their extraordinary gastro offer. We especially recommend lobsters, which in restaurants on Mljet you can personally choose before the preparation.

Day 6: Thursday / MLJET - ŠIPAN
Our next stop is the island of Šipan, one of the most famous Elafiti Islands, a small group of islands near Dubrovnik. Afternoon will be free for your own activities, whether it will be sightseeing, swimming or just lying in the sun with a good book and a cold drink. Although it`s only 16 sq.km big, Šipan is the biggest island in the group. It flourished during the Dubrovnik Republic, a period when the most important economy were shipbuilding, shipping, olive growing, fishing and wine growing. Today, on this small area, there are 42 old summer residences and 34 churches; proof that this oasis of peace and beauty was recognized as a place of relaxation by Dubrovniks' high society.

Day 7: Friday / ŠIPAN – LOPUD - DUBROVNIK
We continue our cruise towards Lopud, another one among the Elafiti Islands. It is only 5 km north-west from Dubrovnik, where we`re going to spend the day relaxing, swimming, sunbathing and enjoying all the benefits of this cruise. We`ll be anchored all day on the south-east side of the island in a beautiful cove Šunj, on one of the most beautiful sandy beaches of the Adriatic, which is also very attractive to many sailors as well as to people from Dubrovnik and their guests. In the evening, after a long day filled with sea pleasures, we`ll start towards our final destination - Dubrovnik

Day 8: Saturday / DUBROVNIK
By this moment we have to say goodbye to this fabulous gulet, the crew and, hopefully, new friends you have acquainted in these 7 days. Check out is by 9 AM.
Dubrovnik - the pearl of Adriatic. It is included in 10 most favourable and most beautiful tourist destinations in the world. It is one of the most important historical and tourist centres of Croatia which was included in UNESCO`s World Heritage List in 1979. The prosperity of the town was always based on maritime trade. In Middle Ages it was, under the name of the Dubrovnik Republic, the only city-state on the east Adriatic coast which could compete with the Venetian Republic. With its richness and diplomacy the city achieved an extraordinary level of development, especially during the 15th and the 16th century. Dubrovnik was one of the centres of progress of the Croatian language and literature and a place where many famous Croatian poets, writers, painters, mathematicians, physicists and other scientists have lived and worked. It overcame a mass destruction and many victims during the Civil war in Croatia. Today it charms numerous tourists with its divine beauty and cultural monuments among which the most famous are: the town walls and fortresses, churches and palaces, Stradun (the main street)... Dubrovnik Summer Festival is the most important cultural event in Dubrovnik that takes place every year from 10th July to 25th August during which time you can see many music, theatre and dance performances all around the town.

For any additional questions you might have during the trip you can, at all times, ask the captain or any other crew member who are always at your disposal.

We wish you an unforgettable cruising experience!

OTHER ROUTES (suggested, optional):
-----------------------------------------------------------------------------------------------------------------
-ROUTE 1 – SPLIT – Solta – Vis – Hvar – Korcula – Mljet – Sipan – Lopud – DUBROVNIK
-ROUTE 2 – SPLIT – Brac – Hvar – Peljesac – Korcula – Lastovo – Vis – Solta – SPLIT
-ROUTE 3 – DUBROVNIK – Ston – Korcula – Hvar – Vis – Lastovo – NP Mljet – Zaton – DUBROVNIK
-ROUTE 4 – SPLIT – Rogoznica – NP Krka – NP Kornati – Zadar – Biograd – Murter – Primosten - SPLIT

THERE IS POSSIBILITY TO MAKE CHANGES WITHIN EXISTING ROUTES AT THE WISH OF CLIENTS. ALSO THERE IS POSSIBILITY TO MAKE ROUTE TO MONTENEGRO, ALBANIA , VENICE AND GREEK ISLANDS (two weeks option)
Accommodations
Luxury accommodations are provided.
Essential Information
Gulet Vito: 6 cabins (double beds), one triple with an additional bunk bed above, all with ensuites (shower and toilet). Maximum capacity 14 guests.

AIR CONDITION-YACHT SYSTEM WITH FAN COOLER IN EACH CABIN

Embarkation: Saturday at 17:00.
Disembarkation: Saturday by 09:00.

CREW - 3 (sleep separately in crew cabins)

SEA TOYS:
-JET SKI (additionally charged 1000 € per week)
-DINGHY (70 hp Honda)
-WATER SKI (for children and adults)
-TUBE AND DONUT (pull by dinghy)
-SNORKELING EQUIPMENT ( snorkel surface scuba masks and free dive silicone masks)
-FISHING EQUIPMENT ( big game fishing pro equipment and handline fishing equipment)
-SUN MATTRESSES & HAMMOCKS

We offer standard and superior gulets in Croatia. Gulets from our Cabin charter programme have 5 to 7 cabins and they can accommodate up to 14 passengers. All cabins are with air conditioning and have their own bathrooms with shower and toilet. This gives you the sense of new, and yet the old-fashioned sailing experience. With intimate interior of our yachts and a romantic ambience, you have a unique opportunity to enjoy the beauty and everlasting pleasure of sailing on wooden gulets alongside the beautiful and unforgettable Croatian coast.

Name gulet originates from the French language (gouëlette) that characterizes the Turkish coasting sailboat. Gulets are built in Turkey, mainly in Bodrum and Marmaris, and initially they were made for coastal transport of oil and wine in amphoras. In Croatia they appear in the early part of the 20th century and today they are modern tourist boats that come in various sizes: from 15m-30m. Gulets are wooden motorsailers with the main diesel engine drive and with sails that provide additional drive, depending on the strength of the wind and its direction. That means that you can sail silently without motor drive if the wind permits, or navigate reliably under marine engine power.

Today, gulets have the comfort and all modern facilities on board. All cabins are with private bathroom. The interior is mostly simple and spacious, perfect for summer climate in the Mediterranean. The stern deck is broad and fitted out with comfortable cushioned benches that are perfect for any sort of relaxation – reading a book, taking a snack or having a drink with friends. It is also covered with awning as a protection from the sun. Fore-deck is predicted for enjoying the sun. Deck chairs covered with comfortable cushions are oasis for those who love the feeling of sunrays on their skin.

Each gulet has 3 well-experienced crewmembers, depending of the size of gulet. Crewmembers take care of navigation, service and the safety of the passengers. They are at your disposal for everything you might need during the cruise.

TECHNICAL SPECIFICATIONS
LENGTH-27 M
BEAM-6,30 M
DRAFT-2,80 M
Built 1993 , refitted 2011
Inclusions
INCLUDED:
• 7 day cruising
• 3 crew members
• fuel for 4h daily navigation, up to 5h of generator work per day (for AC)
• bed sheets and towels, beach towels
• Wi Fi (limited)
All cabins are with air conditioning and have their own bathrooms with shower and toilet.
Other gulets are available for larger groups. Please enquire.
Exclusions
NOT INCLUDED:
marina fees/port taxes/national park entrances/visitor's taxes (€1000/week/yacht)
extra fuel for over 4h of daily navigation, over 5h of AC work daily (€20/h)
water sports (€100/h) - waterskiing/donut
jet-ski (€1000/week)
drinks
tips for the crew
all personal expenses not mentioned above
One way route supplement: optional
HB supplement: €360 per person per week (7 breakfasts, 6 lunches, still water, tea and coffee) - mandatory
FB supplement: €120 per peson per week (6 dinners) - optional extra on top of half board
Children food reduction: younger than 2 years free of charge, 50% discount for children from 2 to 10 years
Beverage options: Beverages on yacht bar or €1000/week service fee for clients to bring their own drinks on board
Extras & Upgrades
One-way route possible as above. Larger gulets available upon request.
Frequently Asked Questions
We have loads more specific FAQ answered on our other pages, check them out here:
Before You Go (general info for all travellers)
Before Your Cruise (small ship Croatia cruises)
Before Your Private Charter (private gulets and yacht charter)
Before Your Island Hopping Tour (packages combining hotels, ferries and transfers)
Click here to see how the booking process works: https://www.discovercroatia.com.au/booking-process-how-to-book/
How far in advance do I need to book?
Cruises: For our weekly small ship cruises with guaranteed departures we suggest you book as soon as your plans are in motion. All cruises are extremely popular especially during peak season, which is June, July, August, September and these dates can be booked out up to a year in advance, especially September. One-way cruises are particularly sought-after and tend to sell out first, so please speak to us first to ensure your cruise choice is available before booking any flight arrangements.
Escorted Tours: Escorted Group Tours with guaranteed departures are also best booked as early as possible to ensure your place on the tour, as spaces are limited to a set number of passengers. Once the tour is full that departure is closed for new bookings.
Island Hopping, Self-Drive, Self-Guided Cycling/Hiking and Independent or Private Tours: Independent tours are available most days of the week at any time of year, so if you're booking late these are a great option. They can also start or finish on any day of the week, so can be a great alternative to the cruises (that mostly depart only on Saturdays). You can check out our Island Hopper Tours and our active tours for some examples. If you can't find what you are looking for please make an enquiry on any of our tours and let us know what you need. We love creating custom tours with our clients.
What do the different ship categories mean?
Please see our Ship Descriptions page here, for all the information on Ship Categories, Deck and Cabin Descriptions
What is half-board? What meals are included?
Half-board (HB): This means that 2 meals a day are usually provided, mostly it will be breakfast and lunch on cruises, and breakfast and dinner on escorted tours. Each cruise or tour will have meals listed on the daily itinerary, so that you will know exactly which meals are included. Some lunches or dinners are swapped occasionally, so that you may enjoy a wonderful gourmet experience with your fellow travellers, such as a Captain's Dinner on a cruise, or a wine-tasting and lunch on an escorted tour. For the remainder of your meals you will be able to dine anywhere you choose and you will be responsible for the cost of those meals. Your Cruise or Tour Director will be happy to recommend a good value and trusted eatery nearby at every location, or you can explore on your own.
Bed and Breakfast (BB): This means that only breakfast is included in your holiday. Most of our Independent Tours include breakfast only, so that you are not beholden to going back to your hotel for lunch or dinner as you are going to be exploring on your own. We think that flexibility with lunch and dinner gives you the best option for exploring Croatia and experiencing the local culture and cuisine.
Full-board (FB) is occasionally offered on cruises as an optional extra, but we do not recommend you take the full-board option unless you are really sure about it. A lot of the joy of the cruise and tour experiences is to dine in local restaurants, 'konobas' (traditional pubs) and bars, so that you can meet the people who live and work there. Why come all the way to Croatia only to eat on-board for every meal? There are so many fabulous (and even some famous!) eateries. Get out there and taste them!
What type of transport is used on the Island Hopper Tours? Local ferries and vehicle transfers
Local ferries: Local ferries are used between the mainland and the islands where possible. Most of these ferries are fast ferries (high speed catamarans). Our Island Hopper Tours include all ferry tickets, as well as delivery of the ferry tickets to your hotel, when we come to pick you up to take you to the ferry port. In some towns, where some hotels are in the pedestrian zone close to the ferry port (like Hvar), then you will be met at the ferry and directed to your hotel, with luggage assistance if required. If your hotel is outside the pedestrian zone you will be met at the ferry and taken to your transfer vehicle, with luggage assistance if required.
Transfers: Most Island Hoppers have private airport transfers included, and private transfers to/from the ferry ports on the islands. Some transfers will be shared transfers if there are others going to the exact same hotel at the same time and it is a short distance.
How fit do I need to be for my holiday?
Relaxation/cultural cruises and tours: On-board your cruise ship, you will need to be able to negotiate gangways and stairs and be able to step from ship to ship as the cruise ships are moored next to each other sideways and sometimes you need to step across to the next ship. You will be walking mostly on the cobblestone streets through the iconic cities and towns of the region. The excursions are best-suited to those who are capable of walking on uneven surfaces as many old cities and towns have limited totally flat surfaces that can accommodate wheelchairs or walking-frames. Please contact us to ask about your specific circumstances, as we are happy to help plan for your needs as best we can. Assistance will be provided on cruise ships to help you navigate getting on and off, but there are a few limitations. Please ask.
Cycling tours: Although almost completely flat this cycle tour is graded easy to moderate as the daily distance ranges between approximately 15-50 km. You will be biking mostly on the dedicated cycle paths alongside canals, rivers and through the iconic cities and towns of the region. This tour is well-suited to those who have never taken a cycling holiday before as it is flat and predominantly traffic-free and you also have the option of skipping the cycling and relaxing on board.
What happens if I can't attend an excursion?
It is possible to relax at your hotel, on the tour bus or on the boat at any time.
What happens if I can't cycle or hike a stage on an active holiday?
For cycling cruises: If you don't want to cycle it is possible to relax on the boat as it moves to the next port of call.
For cycling and hiking tours: If you don't want to (or can't due to illness or injury) cycle, hike or walk a stage, then we will make arrangements to have you transferred to the next stop on your itinerary so that you can continue with your holiday. Prices for transfers vary widely, so pricing will be provided on an 'as needed' basis only.
What equipment do I need?
Relaxation/excursion cruises and tours: You will need comfortable walking shoes, clothes for relaxing, your swimming costume, and a sunhat. Most cruises are fairly relaxed and casual clothing is fine for all meals, though you may want to take one nice outfit depending on where you wish to dine onshore.
Cycling cruises and tours: You will need comfortable sports shoes, comfortable clothes for cycling, waterproof jacket and trousers, a helmet and a sunhat. We supply a detailed packing list with your information pack.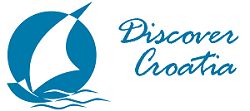 Make An Enquiry
Book now From $18,667
Available
Special Offer
UNAVAILABLE / SOLD OUT
Click on available dates (blue or red) for pricing
Itinerary
Day 1: Saturday / SPLIT - BRAČ, MILNA
Day 2: Sunday / BRAČ, MILNA - VIS
Day 3: Monday / VIS – HVAR
Day 4: Tuesday / HVAR – KORČULA
Day 5: Wednesday / KORČULA – MLJET (POMENA or POLAČE)
Day 6: Thursday / MLJET - ŠIPAN
Day 7: Friday / ŠIPAN – LOPUD - DUBROVNIK
Day 8: Saturday / DUBROVNIK