Our Destinations
While holidaying in Croatia you might also consider visiting some of our neighbours.
Discover Croatia can arrange your holidays in any of the following destinations: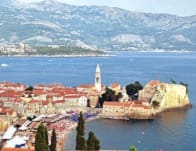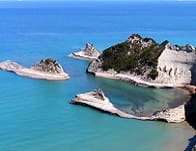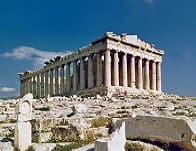 Slovenia
Slovenia's positioning near both Austria and Italy means that many of its cities and towns bear the imprint of the Hapsburg and Venetian empires. However, heading toward the Julian Alps you will find that the scenery changes to be more distinctly Bavarian. There are three ways to see the best of both Croatia and Slovenia. If you prefer independent travel request an individual itinerary that accommodates your interests and the sights you wish to see. If you prefer company why not try a Slovenian and Croatia coach tour or a luxury cruise. The Slovenia tours encompass Bled, with its mountain ringed lake and fairytale castle perched on top of a 100m cliff, Ljubljana the capital of Slovenia a city of culture and rich historical legacy as well as Postojna Caves, where you will be in awe of the varied and stunning geological formations and inhabitants of the caves. Alternatively, you might consider a luxury cruise that stops at either Piran, a quaint sea-side town home to Slovenia's own 15th century Romeo and Juliet story or Kopar, a typical coastal settlement with beautiful squares and Renaissance palaces.
Bosnia and Herzegovina
Bosnia and Herzegovina has proclaimed itself the heart-shaped land that lies at the heart of southeast Europe. This small country is an intense mixture of cultures from the ancient monasteries of the Franciscan and Orthodox monks to the heralded bridges and mosques of the Ottoman Empire creating what can only be described as a 'living museum'.
Discover Croatia Holidays offers a number of coach tours of Croatia that incorporate either Sarajevo or both Sarajevo and Mostar. Sarajevo is positioned against a backdrop of seemingly endless hills and towering mountains which have in a sense isolated the city creating a timeless world. Sarajevo is one of only a few places in the world that features an orthodox and a catholic church, a mosque and a synagogue within easy walking distance of each other. This alone is representative of the intense diversity found in this city that is also carried through to the architecture, culture and traditions of the place. Mostar is home to the "Old Bridge" which until its collapse in 1993 was a beautiful stone structure that spanned the Neretva River for over four centuries. The recent reconstruction of the bridge has signaled a return to normality and mended the broken hearts of local residence that had and continue to have a strong bond with this symbol of their city.
Apart from our coach tours Discover Croatia Holidays has a number of day tours in Bosnia and Herzegovina to supplement your holiday in Croatia including day tours of Mostar and Medugorije a mountain village where in 1981 the Virgin Mary appeared to six children. If you would like to see more of Bosnia and Herzegovina Discover Croatia Holidays can organise a personalized itinerary that meets all you requirements.
Montenegro
Montenegro is a small country with an exceeding amount of natural beauty. Budva, Cetinje and Kotor are the places to see. Budva is a coastal town comprised of stunning beaches and bays. Apart from its natural beauty the 2500 year old "Old Town" of Budva which lies on a small peninsula represents a treasure chest of cultural heritage. Cetinje is situated at the base of Liven Mountain, it was the capital of Montenegro for over 400 years, this is reflected in the cities collection of cultural and historical sites as well as museums. Kotor is located in the gulf of Kotor; it is one of the best preserved medieval towns in this region. The cities layout and monuments of medieval architecture have earned it UNESCO world heritage listing. Discover Croatia Holidays offers a number of day tours to Montenegro that depart from Dubrovnik. Montenegro is also included in some of the coach tours and luxury cruises enabling you to spend more time in this fascinating country. If you prefer a personalized itinerary that encompasses Croatia and Montenegro Discover Croatia Holidays can arrange it.
Macedonia
Macedonia is medieval monasteries, time worn Turkish Bazaars, vine yards, orchards, and Orthodox Churches. Discover Croatia Holidays offers coach tours that incorporate the cities of Skopje and Ohrid. Skopje is the capital of Macedonia, a buzzing hybrid of Ottoman flavours and modern amenities. While in Skopje do not miss the Stone Bridge that crosses the River Vardar, the Ottoman-era Old Town- Stara Charshija or the Kale Fortress Walls. Ohrid has been described as the Jewel of Macedonia's Crown. The intense concentration of compelling natural and cultural sites in Ohrid has earned it a place on the UNESCO world heritage list. Lake Ohrid on which the city of Ohrid sits is Europe's largest and one of the world's oldest lakes, stunning in its beauty. The city of Ohrid lies on the Eastern shore of the lake. While knowledge of the city pre-dates Christ, what you see today was built between the 7th and 19th centuries.
Italy
Italy is home to some of the worlds most precious treasures of art and history. Whether you are in Venice or Naples your senses will be stimulated by the mesmerizing sights, sounds, tastes and smells of this historic land. The only thing that separates Italy from Croatia is the Adriatic Sea as such the best way to travel between the two countries is by sea. Jadrolinija ferries will transfer you between the main central/ southern Italian ports and Croatia while Venezia Line will transport you between Venice and northern Croatian ports. Alternatively you might consider undertaking a luxury cruise/tour combo that encompasses Venice along with various ports on the Croatian coastline. If you prefer to keep your feet dry we also offer a coach tour that commences in Zagreb includes the main sites of Croatia and finishes up in romantic Venice.
Austria
Austrian's partiality for indulgence, beauty and cultivation has always been the driving force in the country's past and present. This is reflected not only in Austria's many enchanting Baroque and Hapsburg towns/ cities but also in the delightful natural surrounds. Austria offers nature and culture, wine and wellness, action and fun all within 84 000 square kilometers. Austrian Airlines has regular flights between Vienna and Croatia; why not combine a stay in Vienna with your holiday in Croatia. Austria's capital offers a unique blend of imperial traditions and stunning modern architecture along with charming coffee houses and wine taverns. Not to be missed are the Gothic St Stephen's Cathedral, Schonbrunn Palace, the former imperial summer residence, the Spanish Riding School and the culturally rich Museum Quarter.
If you're not sure what to choose, just get in contact via contact form, phone or email and we're happy to go through your options with you. [email protected] or +61 2 9212 1507 (Phone or WhatsApp).